RIP Matthew Perry.
Could I be any more sad?
Thanks for all the laughs. Legend.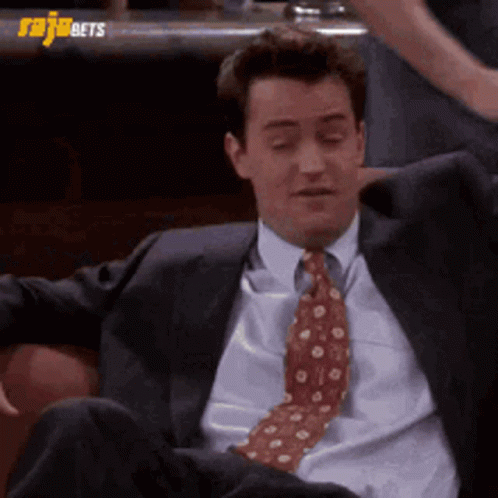 ☀️
Livin' La Vida Luna y Luca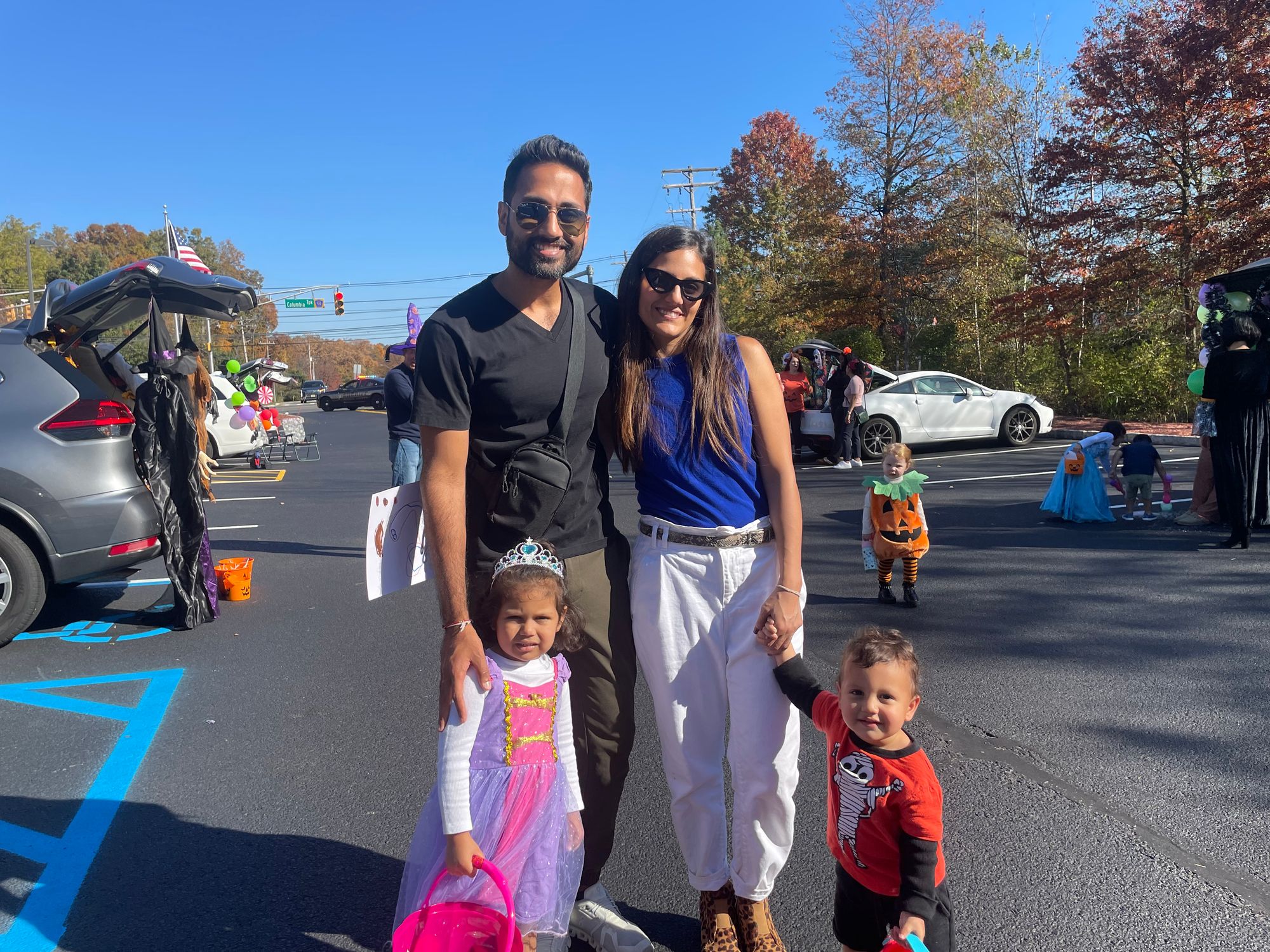 What I Learned This Week
First up: October 28 has been the best day of the entire year for stocks since 1950. The worst day for stocks? October 19.
This is one of those stats that means absolutely nothing in the grand scheme of things. However, it is kind of eerie that the consensus best and worst days of the stock market on an annual basis are so close together.
Over the past 70+ years, I wonder how many millions of people missed out on that October 28th rebound after selling off due to October 19th's poor performance.
#Index&Chill #NeverSell
This one will (hopefully) blow your mind as much as it did mine.
The 2023 YTD return for the SP500 Index is ~8%.
The 7 best-performing stocks (Meta, Apple, Amazon, Google, Microsoft, Nvidia, & Tesla) are up ~50%.
The remaining 493 are flat. 🤯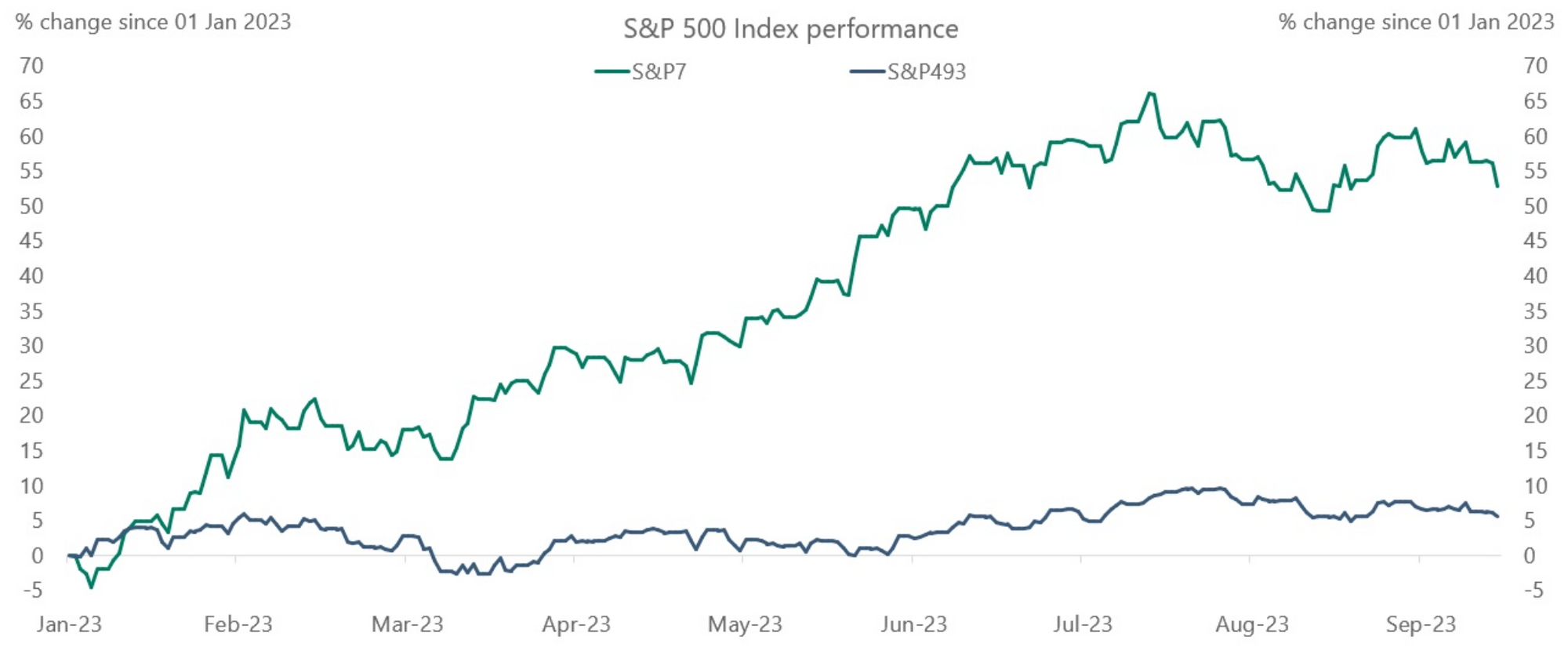 Let's tap into our inner Daniel Kahneman:
- Thinking Fast: Only buy the Magnificent 7 and HODL 🚀🚀🚀
- Thinking Slow: Index and Chill.
8% is an excellent annualized return. Buy the SP500 Index and ride it out. A rising tide raises all ships. This year's Magnificent 7 can just as easily be next year's dogs.
Case in point:
1) Meta closed 2022 down 64%.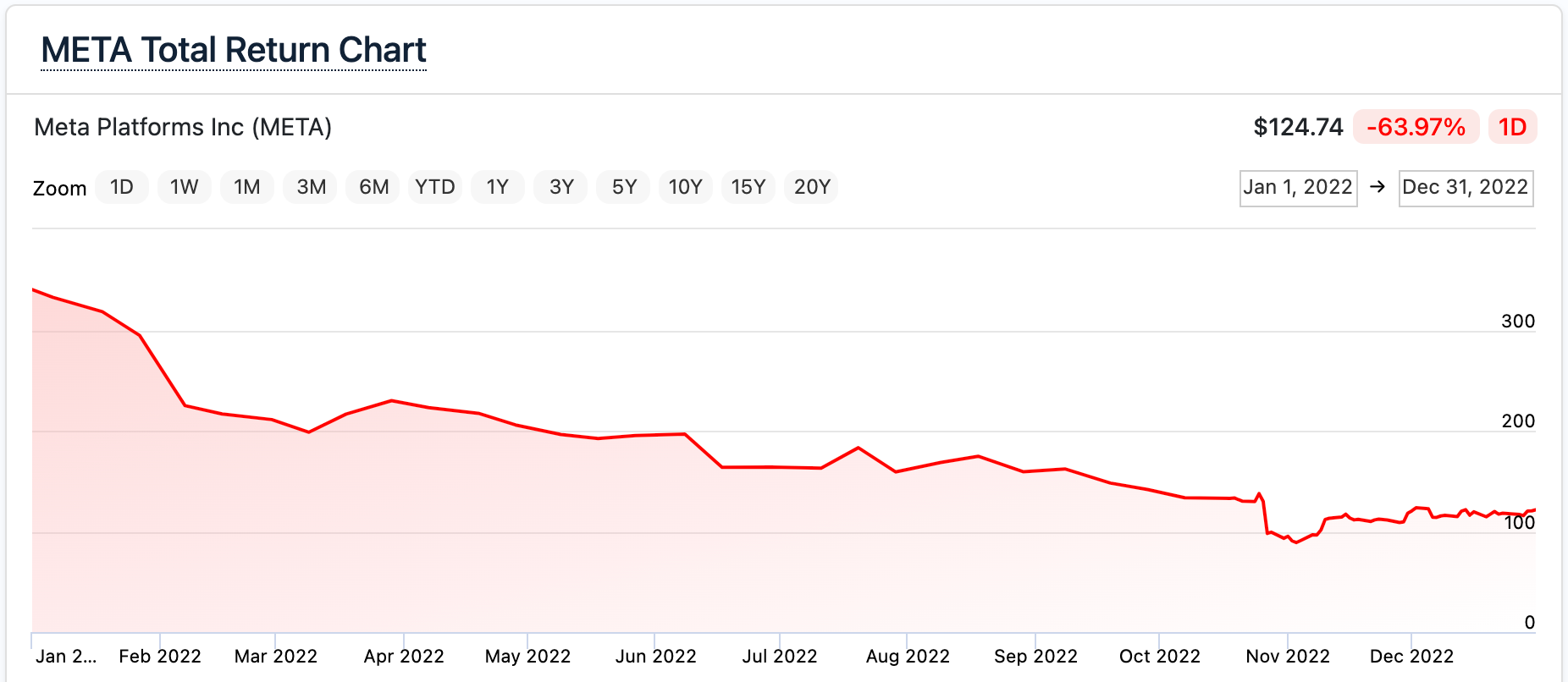 2) Tesla closed 2022 even worse - down 70%.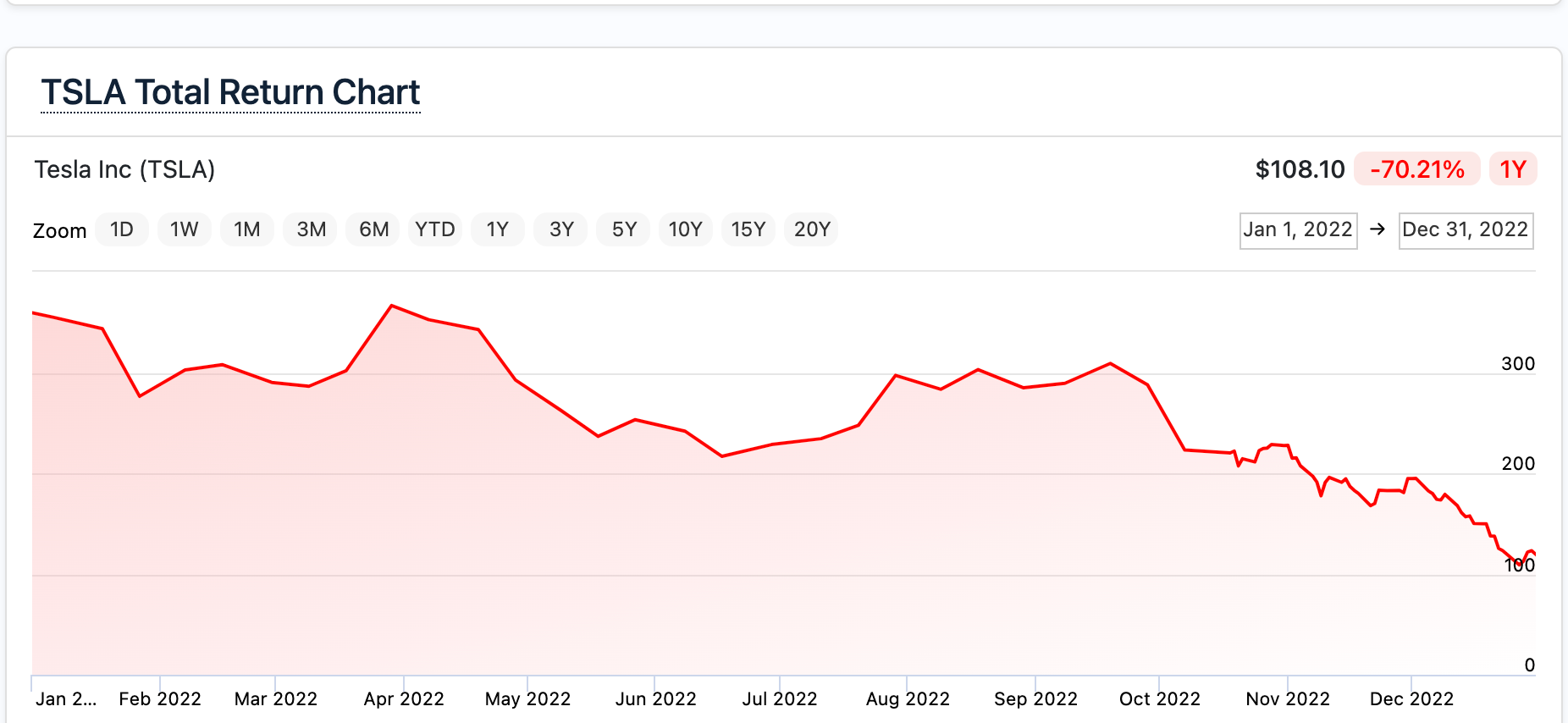 My favorite Index Fund is FZROX (if you use Fidelity). Otherwise, VTSAX for the win.
Reminder to myself: 📢 DO NOT BUY INDIVIDUAL STOCKS 📢
Bullish on Primary
With mortgage rates at 17-year highs and housing affordability at 20-year lows, I've never been more bullish on trying to acquire a primary home.
Yes, you read that correctly.
A few weeks ago, we made an offer subject to the seller transferring their existing mortgage to us. They had $577K of principal balance remaining at 2.5% fixed for another 28 years.
The house was listed for $700K and we offered $777K.
We were the 5th(!) highest price out of 19 total offers. The seller respected our strategy, but ultimately opted for a higher sales price.
Can't wait to see what the house sells for. My agent thinks the first number will be an 8. Wild.
I'll be trying this strategy more and more as homes come up for sale in my target market: offer significantly more than ask with a mortgage assumption contingency (assuming they refi'd in 2021 at ~75% LTV).
Another strategy I'm going to start trying soon is rent-to-own on recently renovated / new construction properties that aren't moving (>90 days on market).
Take a look at the price history for this recently renovated home (Add-A-Level + Addition on a corner lot facing a double yellow)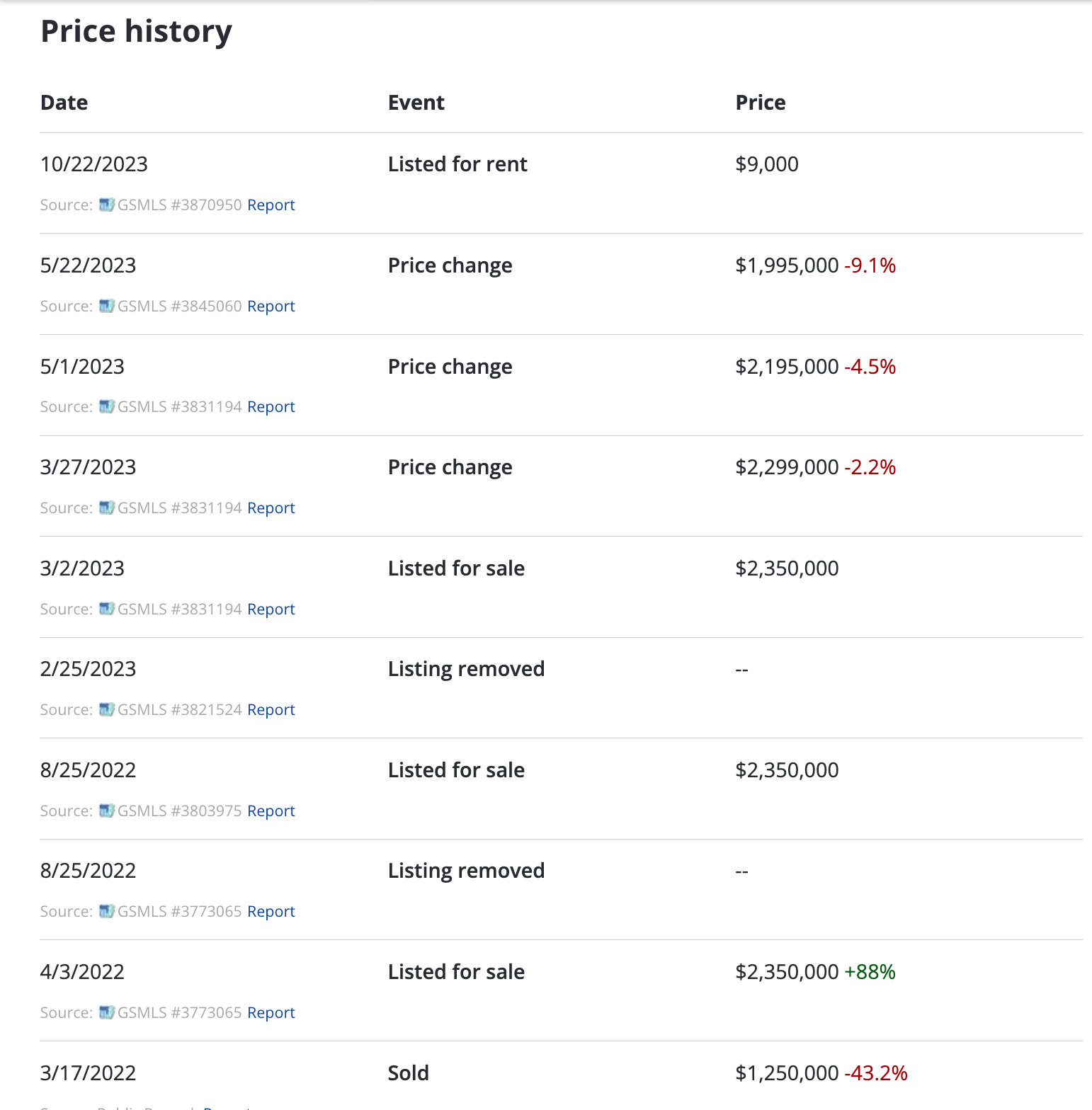 The developer bought it in March of '22 for 1.25M then tried to presell at $2.35M.
They removed the listing after failing to pre-sale and ultimately found themselves stuck at $1.995M (~16% off their original ask).
After 5 months of no action, they also listed it for rent at $9,000/mo, computing a Rent-to-Value (RTV) Ratio of .45%.
$9,000 is obviously a huge number for rent, but it's still significantly less than the interest and taxes if someone were to purchase this home with 20% down and an 8% mortgage rate.
Can you imagine sitting on a vacant $2M home for 8 months? So scary. At that point, it's less about how much you can make and more about how much you can avoid losing.
Young, Rich & Unhappy
Every three years the Federal Reserve puts out a report that summarizes the changes to family finances in the United States.
Ben Carlson wrote a blog post titled Americans Have Never Been Wealthier & No One Is Happy that summarized the report.
3 takeaways:
Real (adjusted for inflation) median net worth for US households was up 37% from 2019 money
The under-35 cohort experienced the biggest percentage increase, with their median net worth increasing by 143% over that period 👨‍🍳
Renters actually experienced a larger gain than homeowners (43% vs 34%) 👀
So why does it seem like everyone is miserable?
Israel and Ukraine... People throwing around phrases like WW3.
Rates are incredibly higher than we're used to... Can't buy nice shit.
Mainstream media in general is so depressing... Scary headlines for clicks.
Finally, A Few Good Men
I was supposed to close on the sale of my new construction property on 10/23.
However, the town has been dragging its feet with issuing the Certificate of Occupancy (because I submitted a document late 😬). I literally had one job 🤦‍♂️ .
It's now looking like we'll close later this week.🤞
Anyway, I planned on using the proceeds from that sale to fund the purchase of our 4-unit in Philly and the Cash-In refinance of another rental property. Both of those closings happened on Friday, 10/27.
Then we were served a Time of Essence letter to close on another small multifamily property in Passaic, NJ no later than this Tuesday, 10/31.
Just wanted to take this opportunity to say thank you to the two gentlemen that bailed me out in a big way on these 3 transactions. I was between a rock and a hard place and you guys helped manufacture a soft landing. 🙏