I just realized I wash down my cholesterol-lowering supplements with Diet Coke most nights.
This is America 💪
☀️
Livin' La Vida Luna y Luca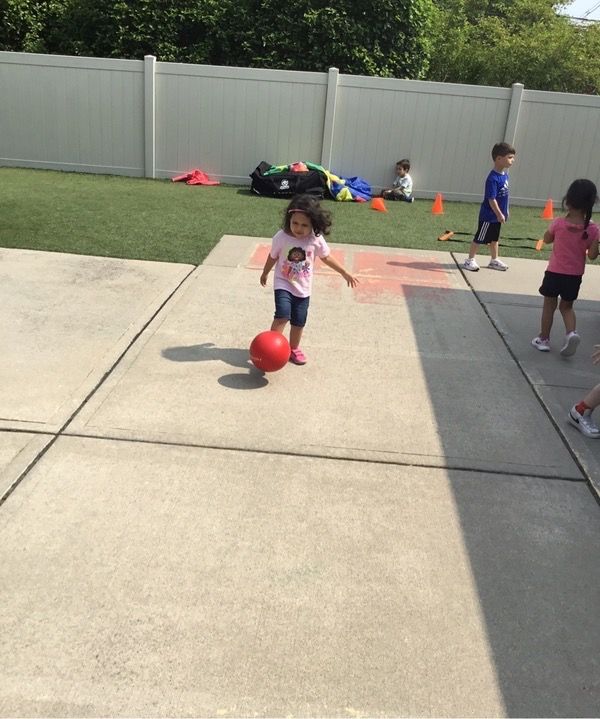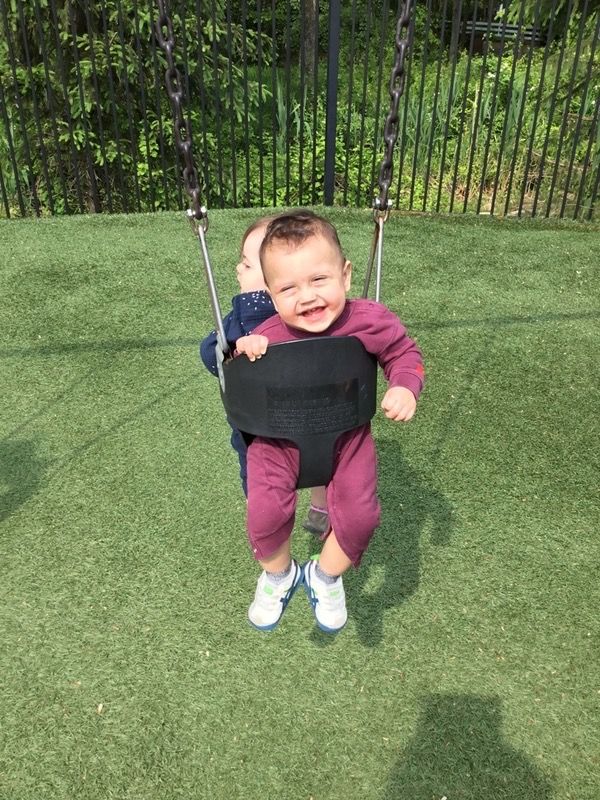 Kickball and swings. Summer is finally here.
Viral Tweet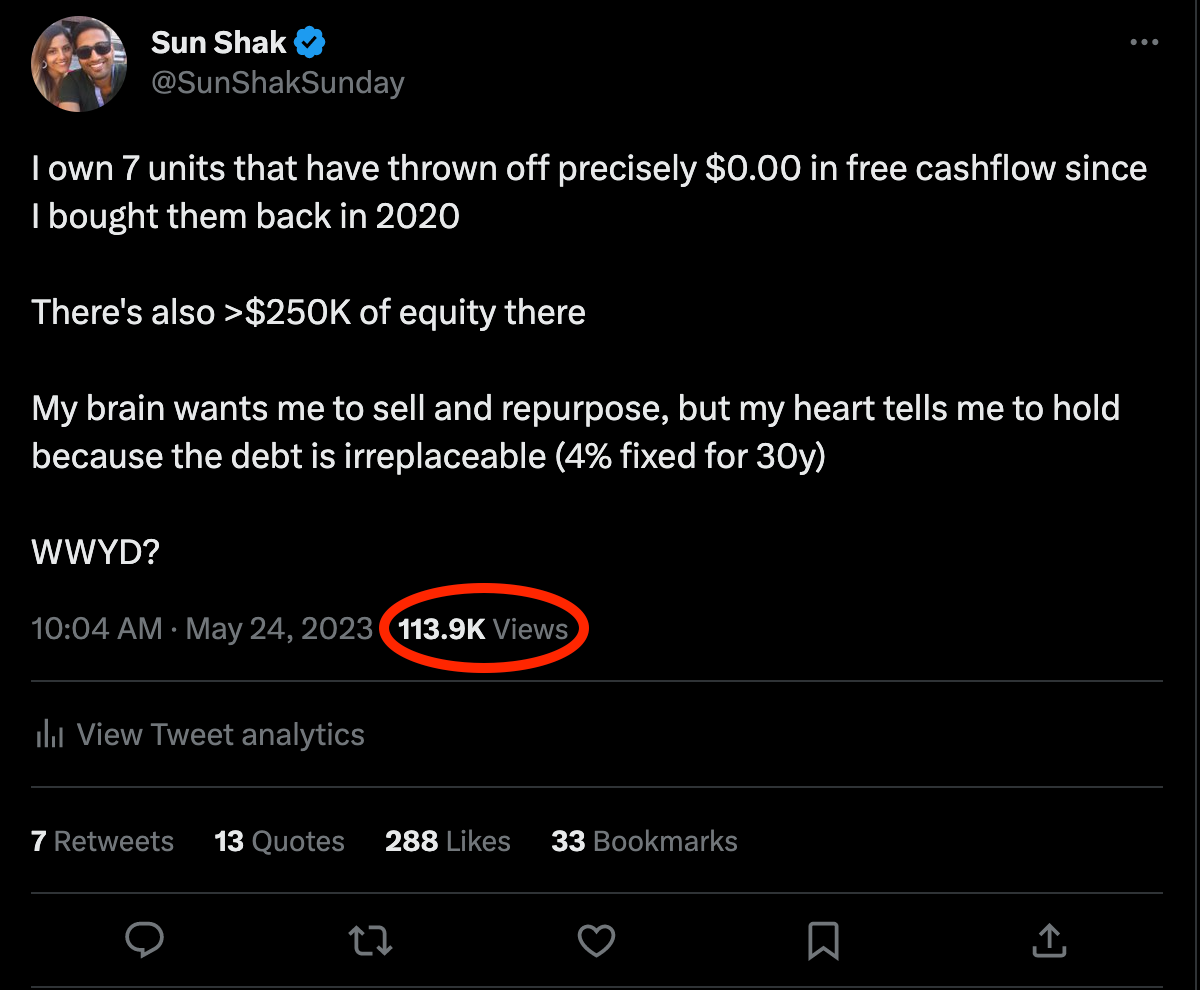 This week I posted my most popular tweet ever.
114K views
290 likes
200 comments
62 New Followers
20 retweets
I did not expect that type of response to a tweet based on a newsletter I wrote a few months ago.
Here's my best guess as to how/why it happened.
Table Stakes
If you're trying to achieve virality on Twitter, here are the table stakes:
1) Become a paying member of Twitter Blue. I happily send $8/mo to the Bank of Elon.
Although he is often cringeworthy, I still think Musk is the greatest entrepreneur of this generation. I'm more than happy to support his endeavors.
I was also a day 1 reservation holder for the Model 3: 1 of ~1 million people that gave Elon a $1,000 interest-free loan for 2 years to build out the production line.
2) Post every day. I use an app called Tweet Hunter to schedule my posts in advance.
Tweet Hunter has a bunch of cool features that make my production process much simpler.
Provides inspiration in the form of Tweets that outperform
Allows you to rapidly engage with the accounts you follow
3) Consume to produce. I try to have a producer's mindset when I'm scrolling through my Twitter feed.
I'm trying to take note of what makes a tweet popular or what makes a tweet (from a popular creator) flop.
In general, it comes down to having a novel or contrarian perspective + an invitation to engage.
Sifting Through The Dust
The comments section on this post was pleasantly surprising.
There were a few takeaways for me. In no particular order, they were:
Somehow I lost sight of Rules #1-3 of Real Estate: Location, Location, Location. This was a good reminder.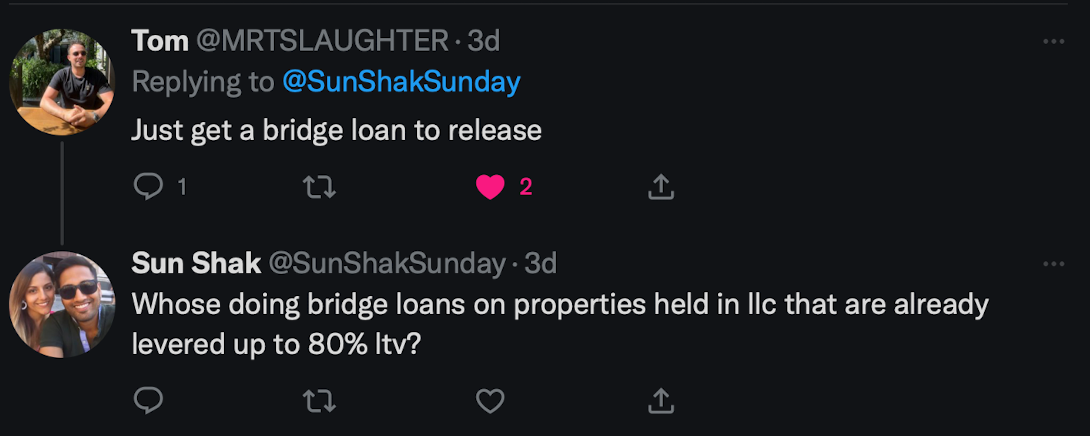 Some people think more debt is an acceptable answer. Pro-tip: It's not.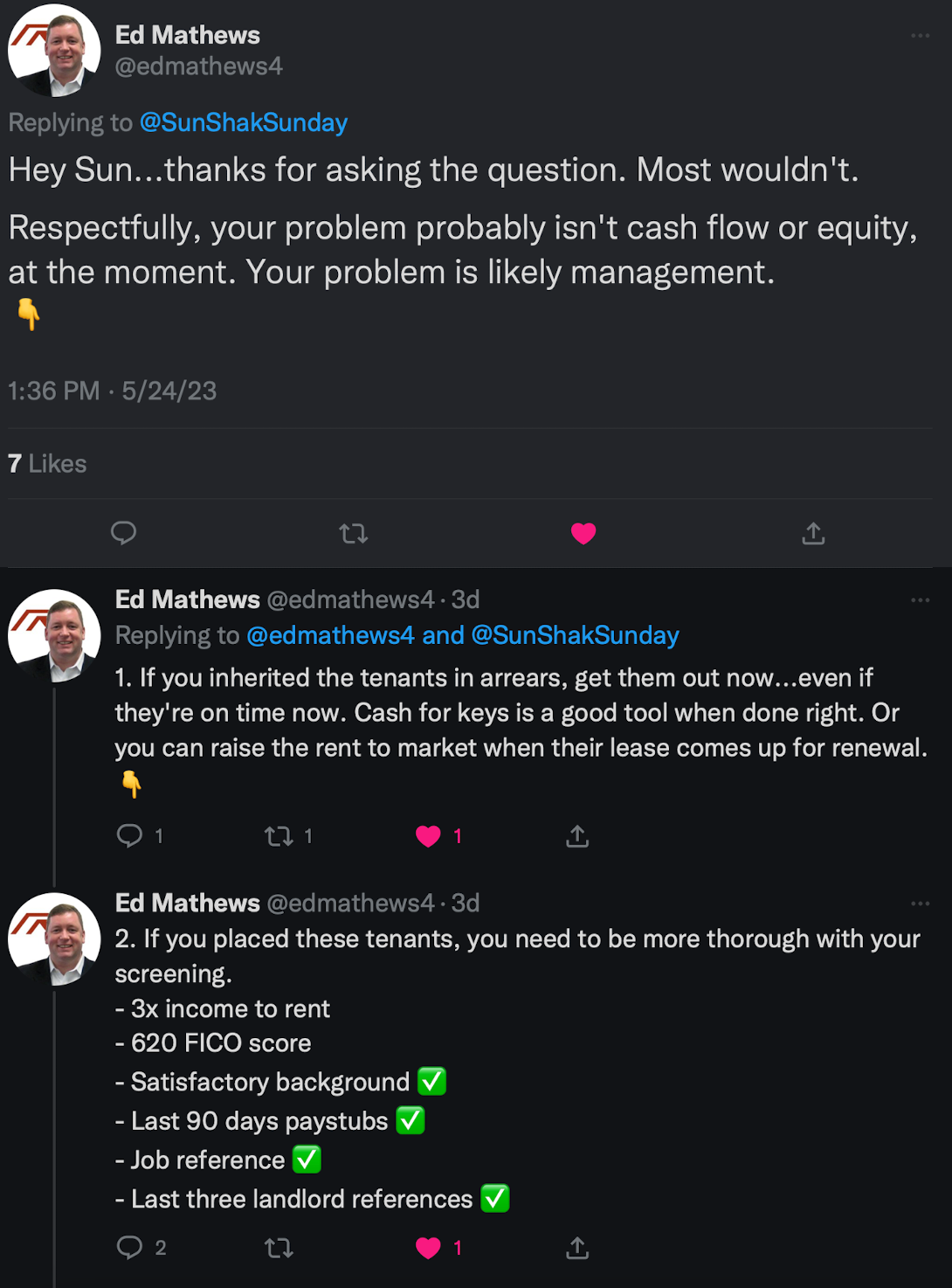 This guy hit the nail on the head.
This isn't a "cashflow" issue as much as it is a Property Management issue.
We've had bad luck with non-paying tenants, but that should be fixed in the next 60 days.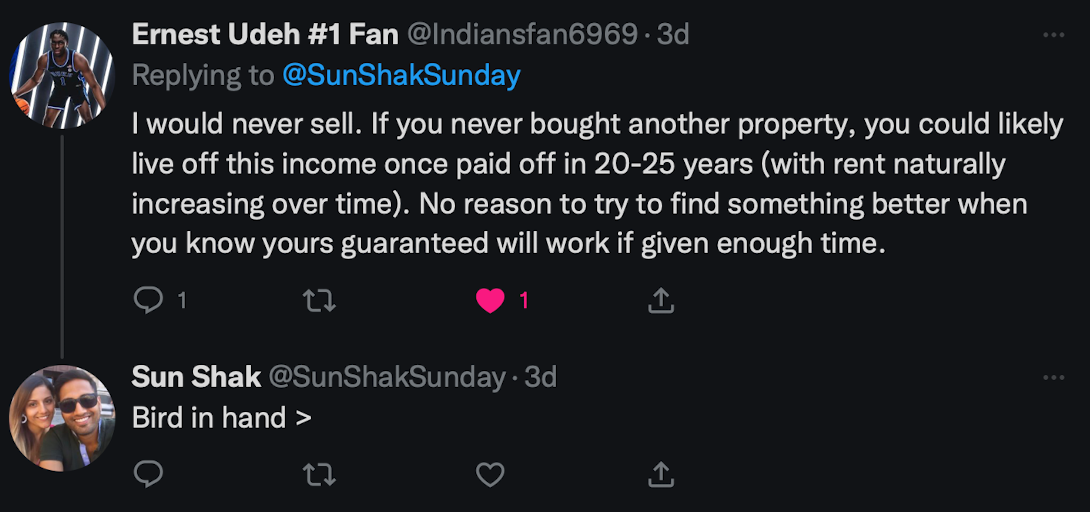 A bird in hand is worth two in the bush.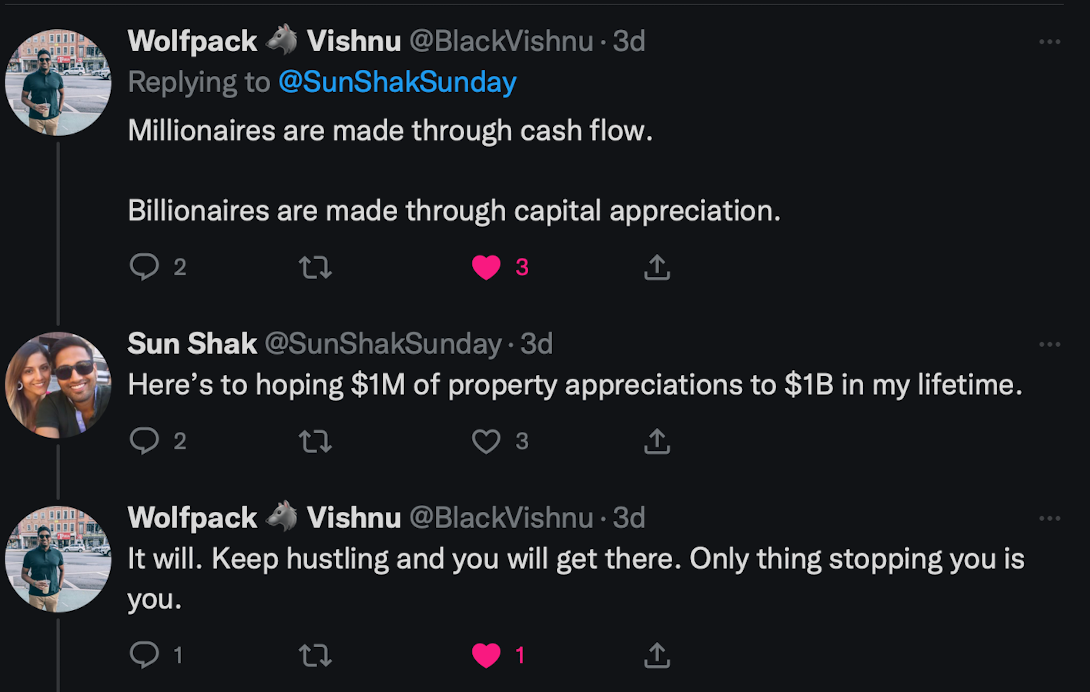 Some people have no idea how big a Billion is. Or this guy believes in me 1,000x more than I believe in myself.
Million seconds comes out to about 11 days.
Billion seconds comes out to about 31 years.