Question: What's the most important thing you've been putting off?
For me, it was the combination of term life insurance and estate planning. Got our life insurance policy back in June and started the estate planning process last week.
There's nothing quite like asking people if they want to be your children's guardians in case of a catastrophic event.
Eternally grateful they said yes. ❤️
☀️
Livin' La Vida Luna y Luca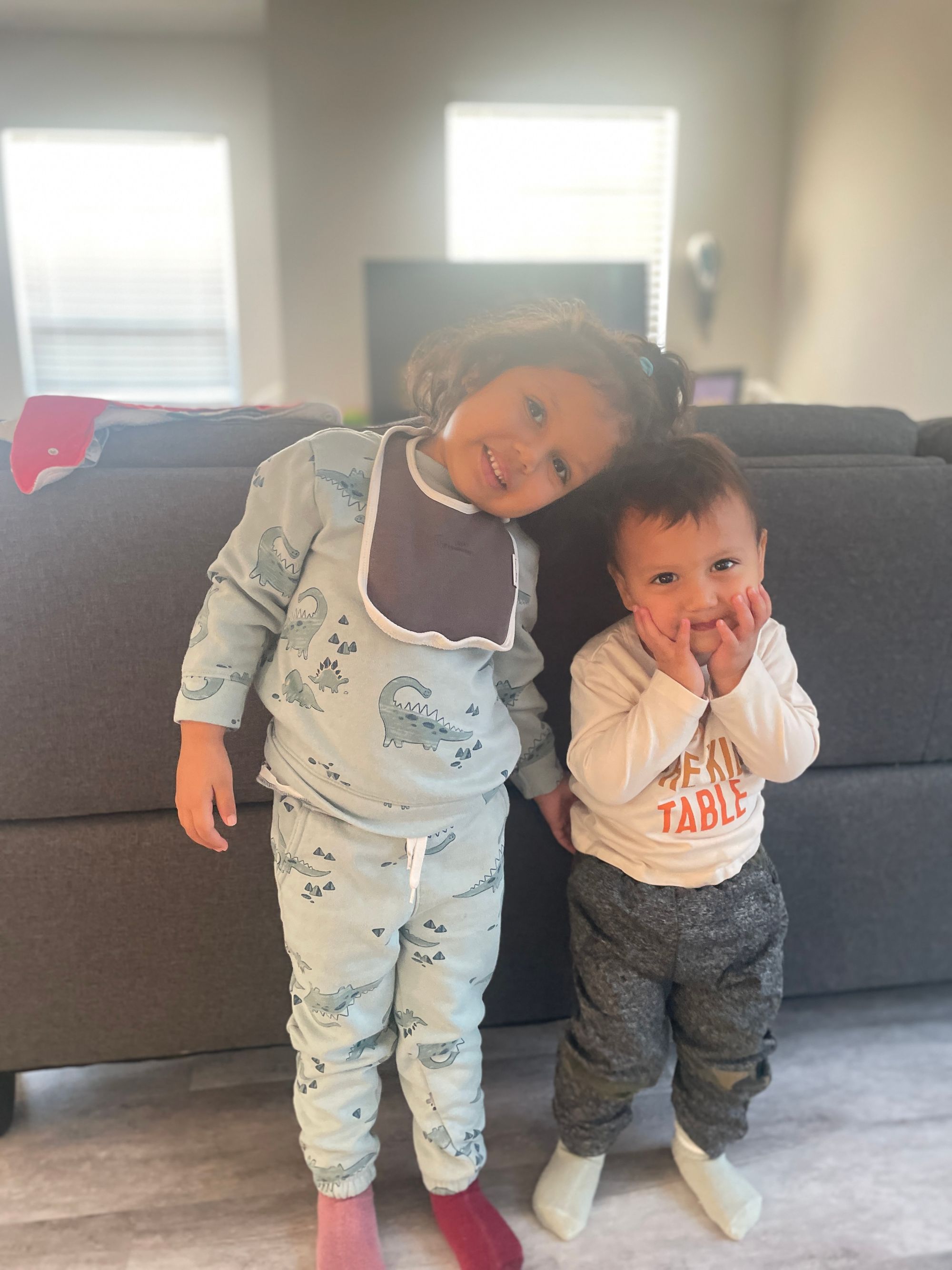 Luca... you ain't foolin' anyone w/ that innocent pose.
Celebrating the Win by Keeping a Promise
As you know (since I won't shut up about it), we recently sold our very first new construction project.
The proceeds from that sale make for the biggest win of my real estate career so far. 💰
So I thought, "Instead of investing every last bit of profit into an account I won't touch for the next 30 years, why not take some cream off the top and live a little?"
Project: Best Day Ever
I put my Jim Jones hat on and started to plan.
Time Budget: 9A - 4P (while kids are in school)
Monetary Budget: None 🤑
Here's the itinerary I came up with for Project Best Day Ever:
06:00 AM
Wake up and get ready for the day! No gym this morning.
Attire: Dress to impress.
07:00 AM
Get the kids up and ready for school.
08:00 AM
Dropoff. See ya!✌️
09:00 AM
🏎️ Grab a Red Porsche 911 Carrera for the day.
We rented it off Turo and picked it up from a parking garage in Elizabeth, NJ.
Not sketchy at all. 😳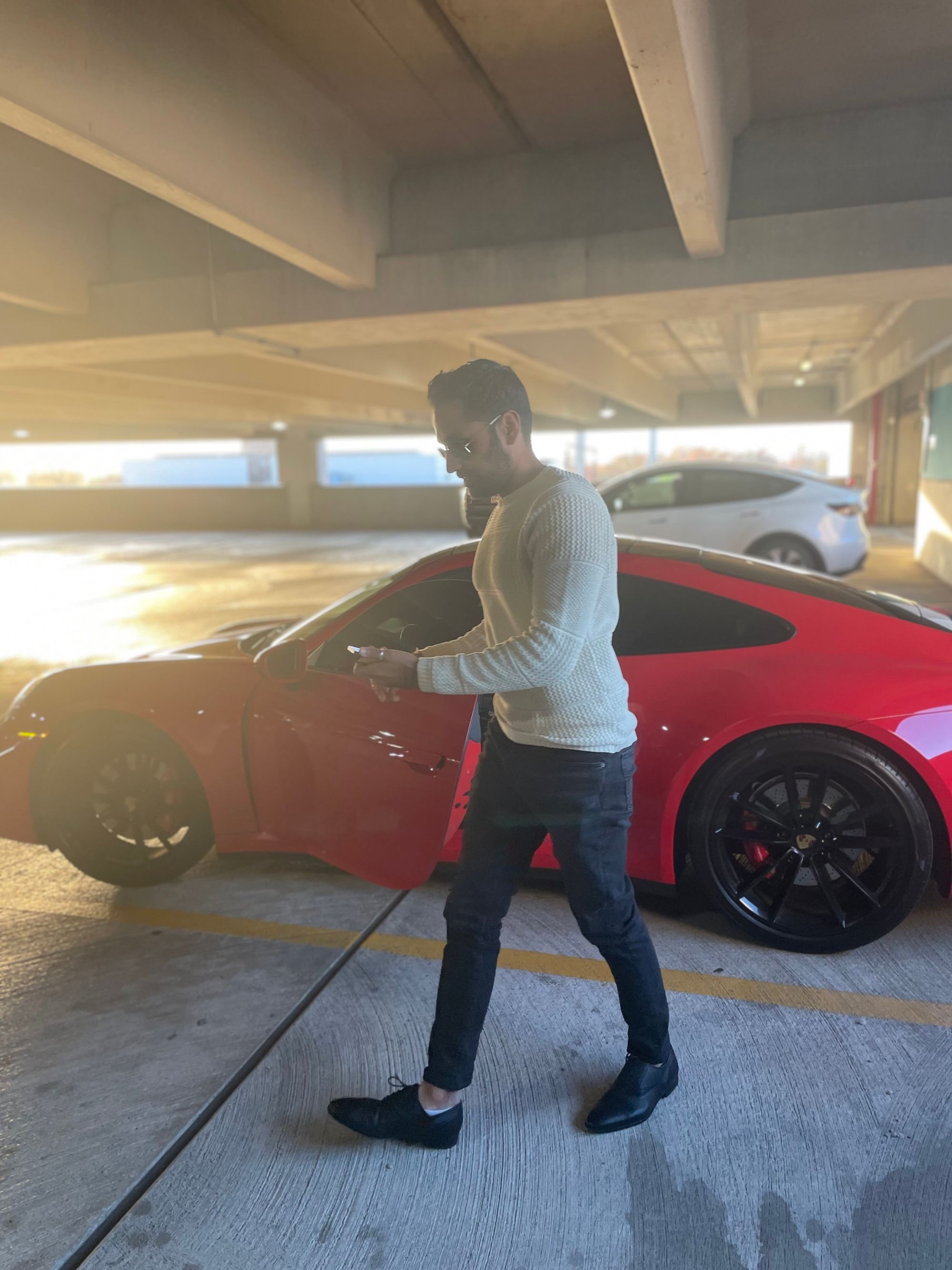 09:30 AM
🏙️ Slide into The City.
11:00 AM
Visit Manhattan Motorcars to make good on a 7-year-old(!) promise.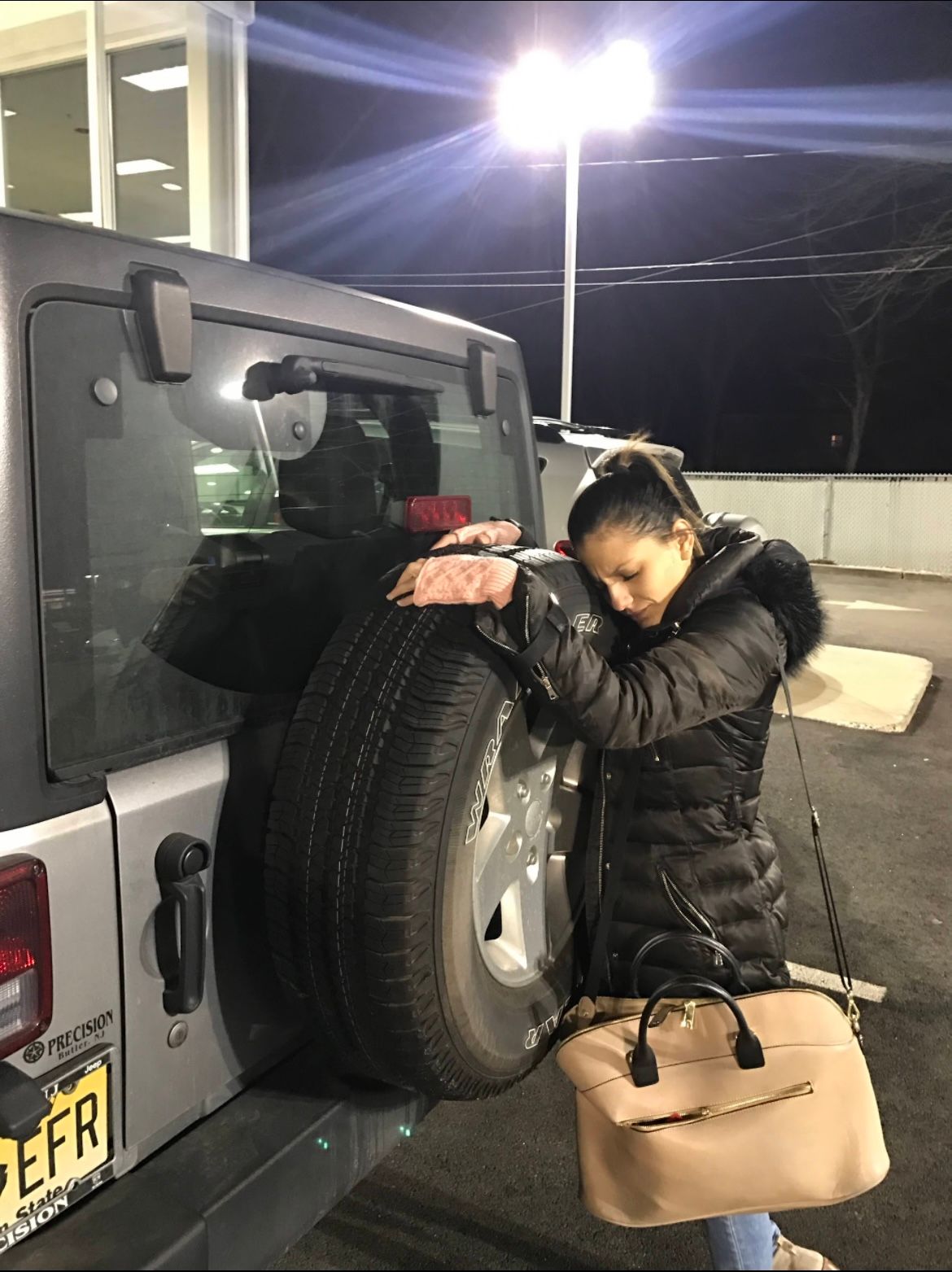 In January of 2017, we were forced to sell Dia's Jeep Wrangler.
Our restaurant business was failing and we needed the cash.
As you can see from the pics, Dia had a tough time giving up her car.
That day, I promised her I'd make it up to her in the future.
Let's fast forward to lunch and then come back to this.
12:30 PM
Omakase @ Sushi Nakazawa.
Have you watched Jiro Dreams of Sushi?
One of the guys in that documentary, Daisuke Nakazawa, apprenticed under Jiro Ono before opening his own restaurant in NYC.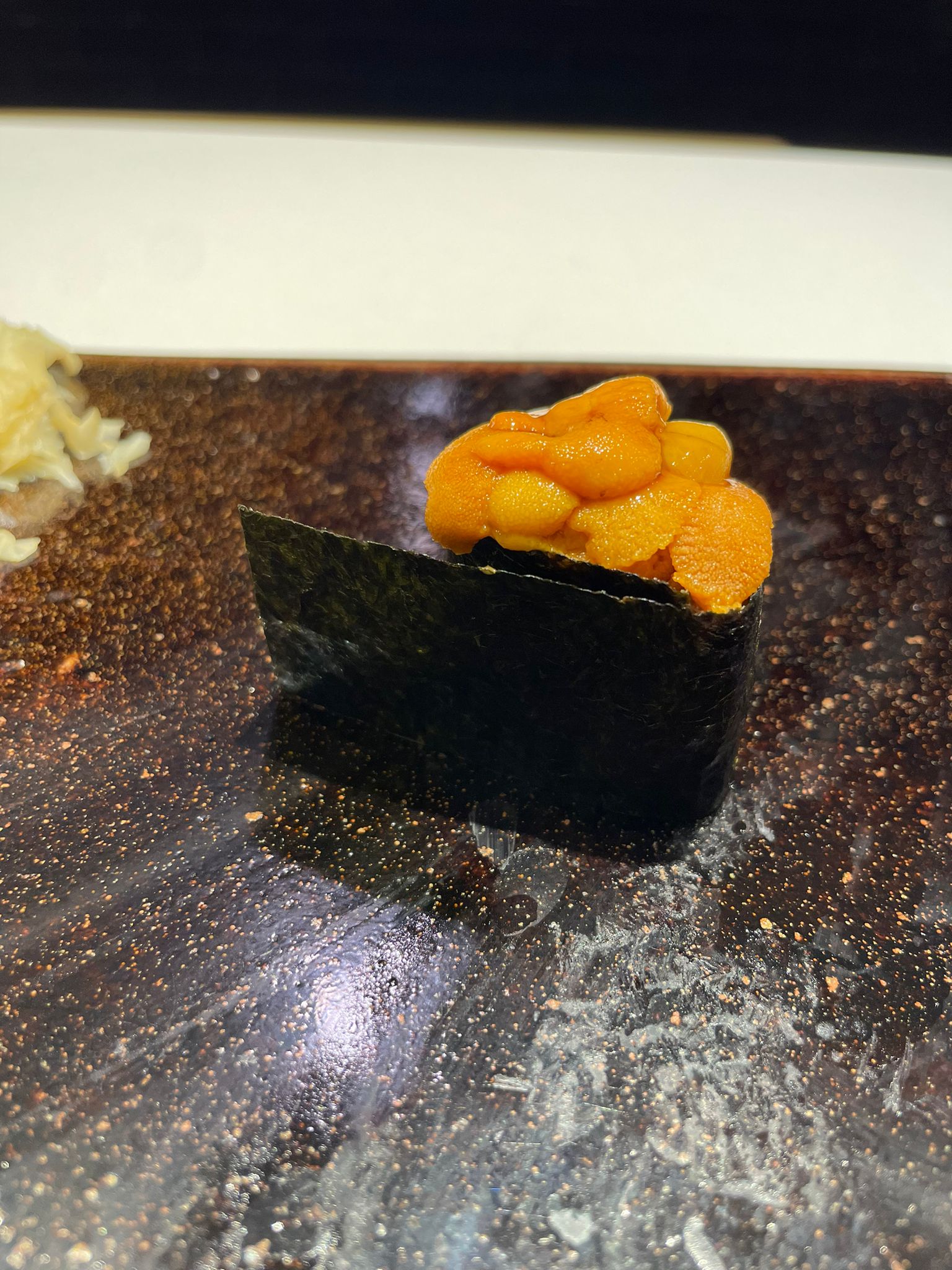 These are just 5 of the 21 courses served over 90 minutes.
We sat at the Sushi Counter and ate almost exclusively with our fingers. 🤤
3:00 PM
Back to making good on my promise.
Dia and I went back to Manhattan Motorcars to pick up the car we signed papers for before lunch.
This was the car I promised her 7 years ago.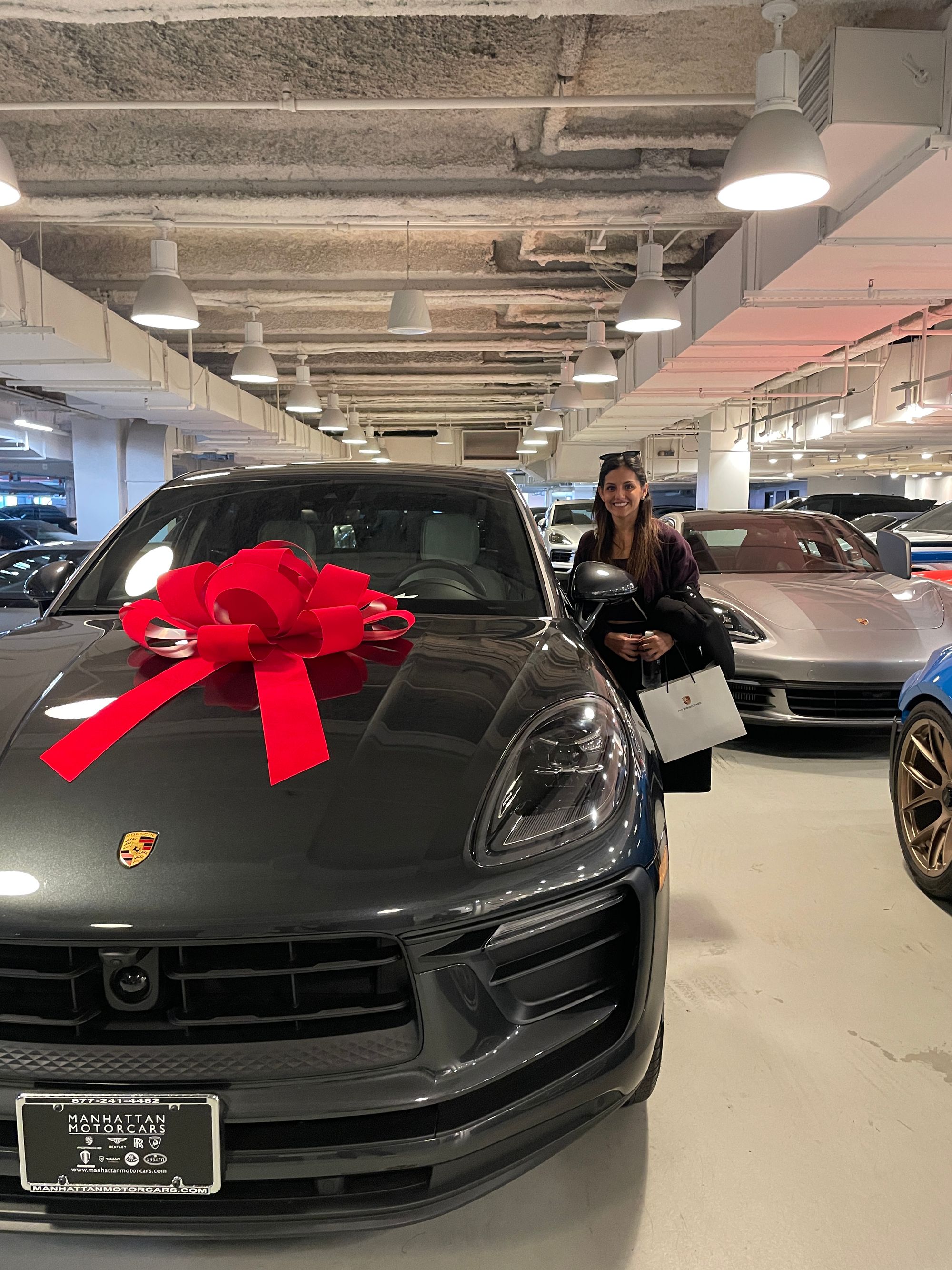 Pretty wild. Definitely going to remember this day for a long time.