A little early for annual themes, but I think my motto for 2024 will be "Hell Yeah! or No."
I may or may not elaborate later.
☀️
Livin' La Vida Luna y Luca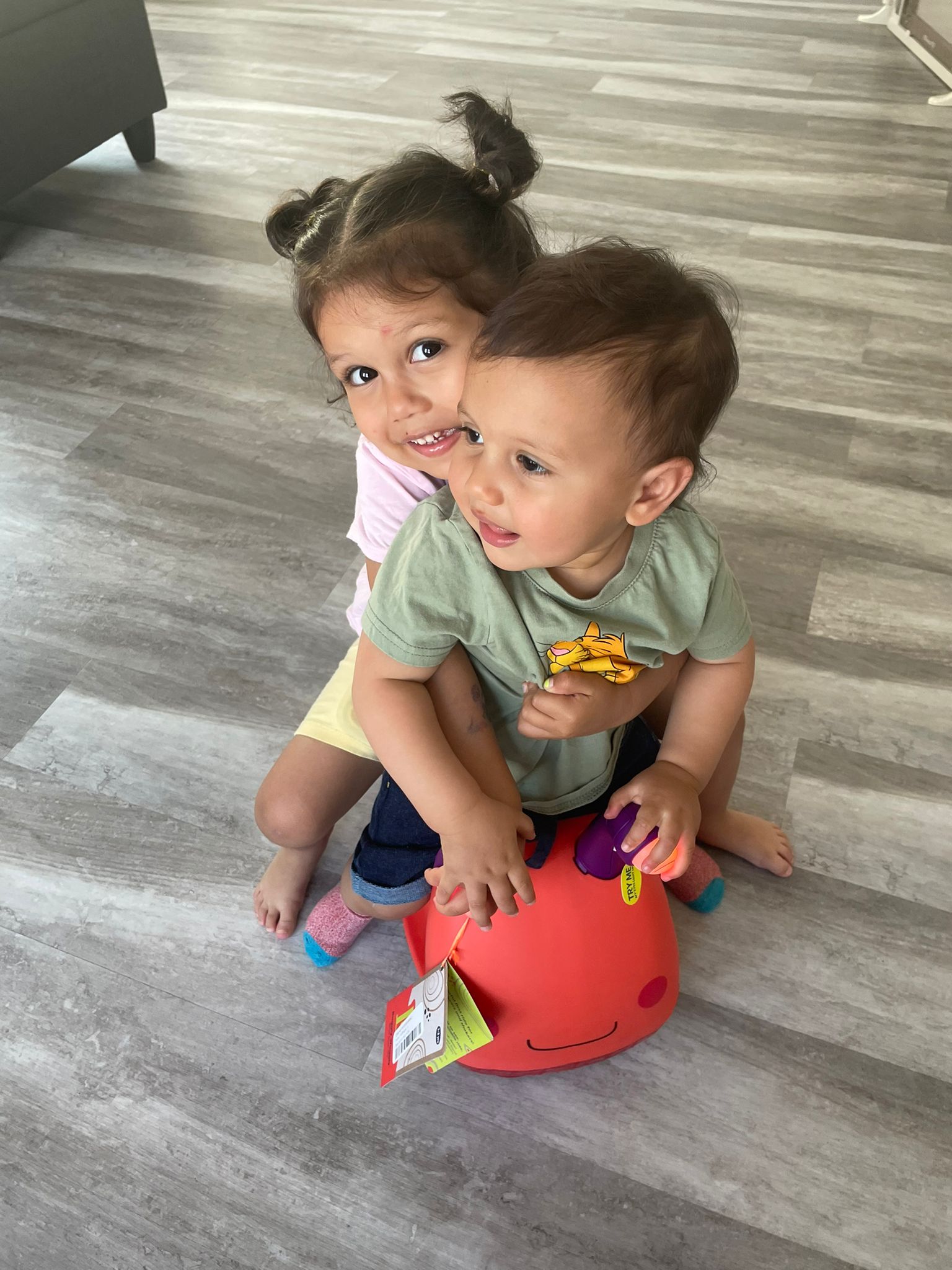 All new toys must be able to handle simultaneous use.
Introducing - Project Hillside! 🏡
I've been under contract to purchase a teardown in Florham Park, NJ since late August.
The best part of this deal so far is I don't have to purchase the property until I have approved permits in hand.
The drop dead close date, however, is Jan 31, 2024. That gives me plenty of time to perform due diligence and get all my construction plans in order.
I'm looking forward to being able to hit the ground running since I wasted so much time on my last new construction project. It took ~12 months from the time I bought the property to the time I had a new foundation installed. 🤦‍♂️
My goal for Project Hillside is 12 months close to close. 🏃‍♂️ It's going to be a sprint, not a marathon.
Where Are We Now?
So far I've done an oil tank sweep and ordered a survey. The tank sweep came back clean, but there is something metal in the ground directly behind the house.
The current owner swears it's not a septic tank, but we'll find out soon enough. We're doing an exploratory dig later this week.

As far as the survey goes, that'll help us determine the size of the house we can build.
Our lot is narrow (50'), but long (465'), computing a lot size of 23,250sf (.5 acre).
Florham Park Zoning
The home is in Zone R-15.

Since it's an interior lot, we have to maintain the following setbacks:
40' from the street
50' from the rear property line
10' on both sides of the house
We also have a maximum height allowance of 35', and cannot build more than 2 stories above ground (a finished basement is OK, but no finished attic).
But wait, there's more...
With an area of ~23,250sf, the building cannot cover more than 13.5% of the lot, or 3,100sf.
If we wanted to build the maximum allowable home, it would be 30' wide and ~100' long with ~9,000sf of living space (incl. basement).
We are NOT doing all that. 🙅🏽‍♂️ As Luna would say, "Uh uh - No, thank you! Please keep your hands to yourself!"
R&D: Ripoff & Duplicate
From a build perspective, we're using 11 Hillside as our model.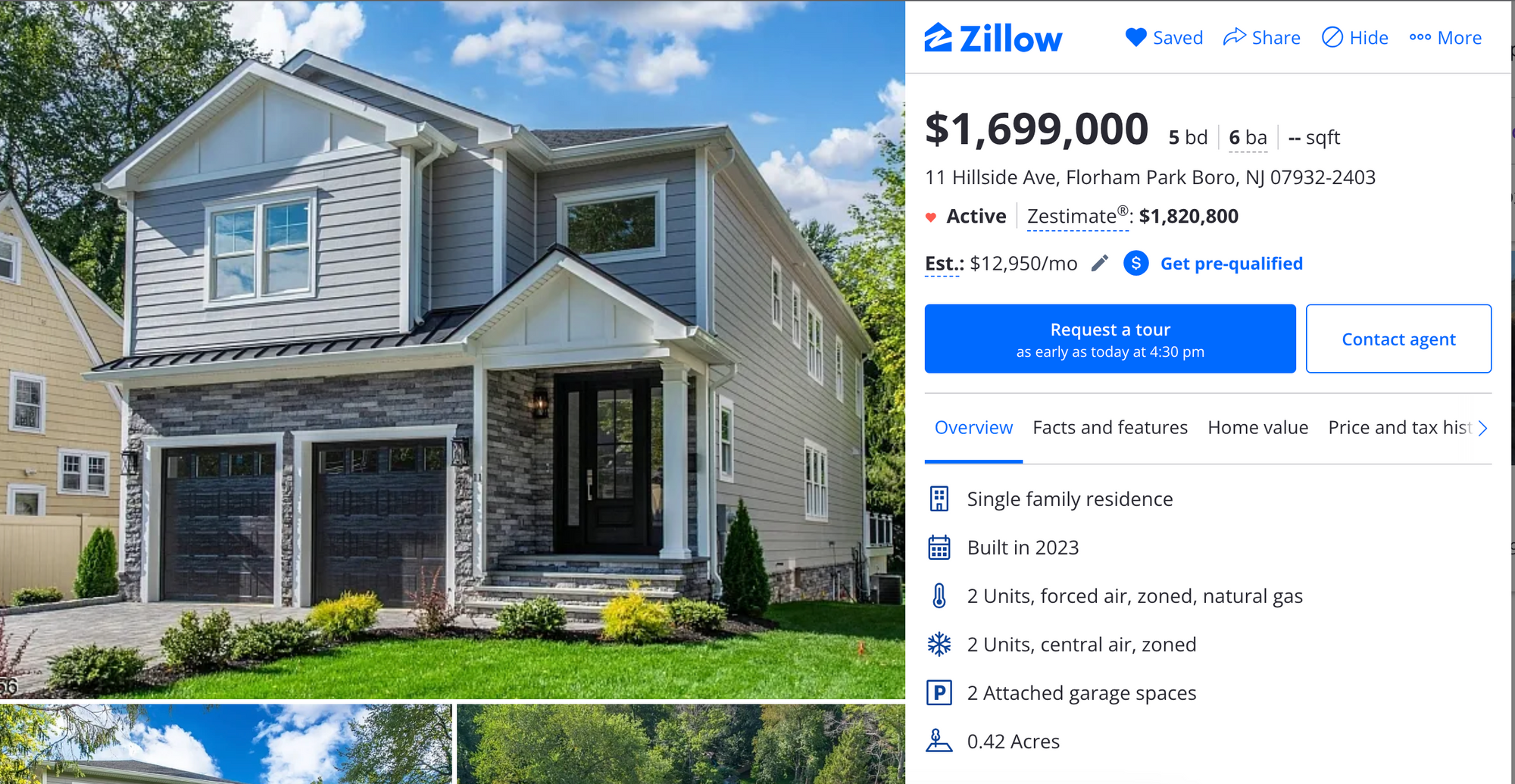 However, we have to be careful not to overbuild because we believe the maximum sales price for this style of home (narrow and long) in Florham Park is ~$1.495M.
Anything more than that and the buyer probably starts to prefer shopping in Livingston, Madison, or even Chatham.
This $1.495M estimate is simply a "fair price" to pay for being in a new construction home on a top 5 street in town. It also happens to be our "can't get hurt" number based on our purchase price and construction cost estimate.
Neighboring Properties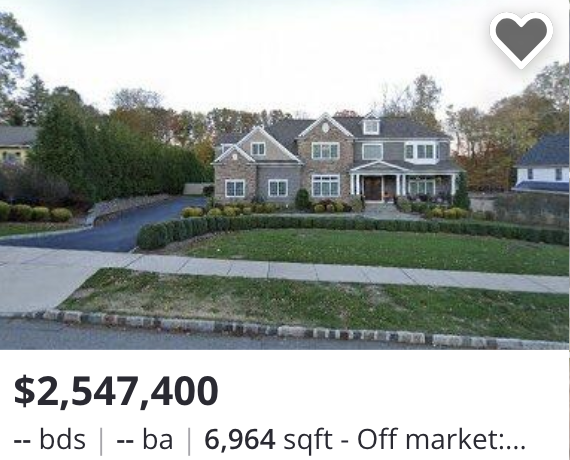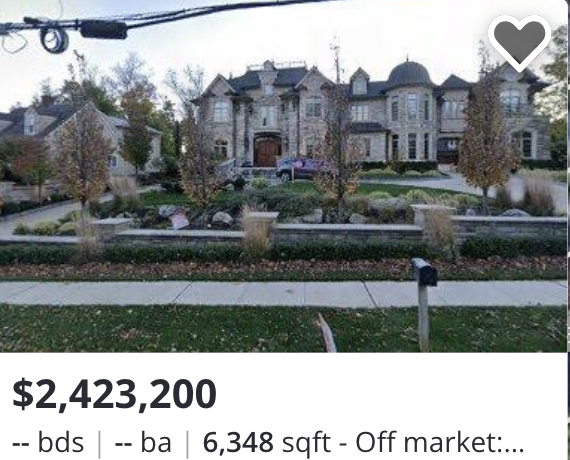 These houses aren't my cup of tea, but they fit the bill size-wise. This is pretty much what we'll be building, except sideways.
Do you think a ~$1M discount for portrait vs. landscape mode is conservative enough? 😂 Better be.
We're going to design something tailored to today's buyer. We'll probably go with the Modern Farmhouse aesthetic again. Although that style is reaching peak saturation, it's what everyone still wants. Surprisingly enough, this street doesn't have one that pops out.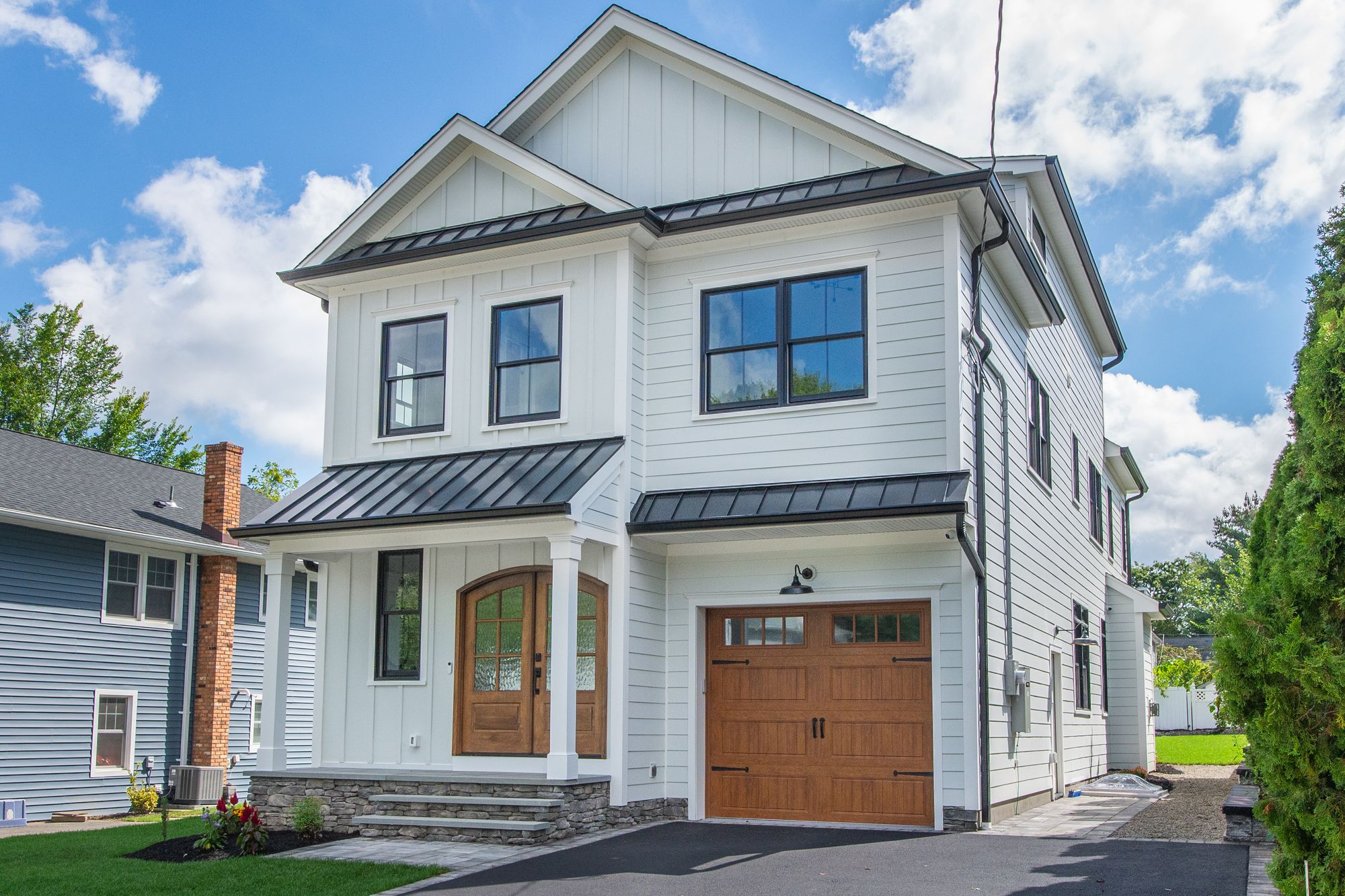 We'll do something like this 😉 , but with a 2-car garage. It's incredible what an extra 5' of sideyard setbacks can do.
💰 Join Me!
I'm looking to take on 1 or 2 new private money lenders for this project.
If you're looking to passively invest in debt backed by real estate and earn 10% interest on your money, call or text me at +1-201-618-7918. Or simply reply to this email.