Didn't think I was going to write about this in the newsletter, but here we are 🤷‍♂️
☀️
Livin' La Vida Luna y Luca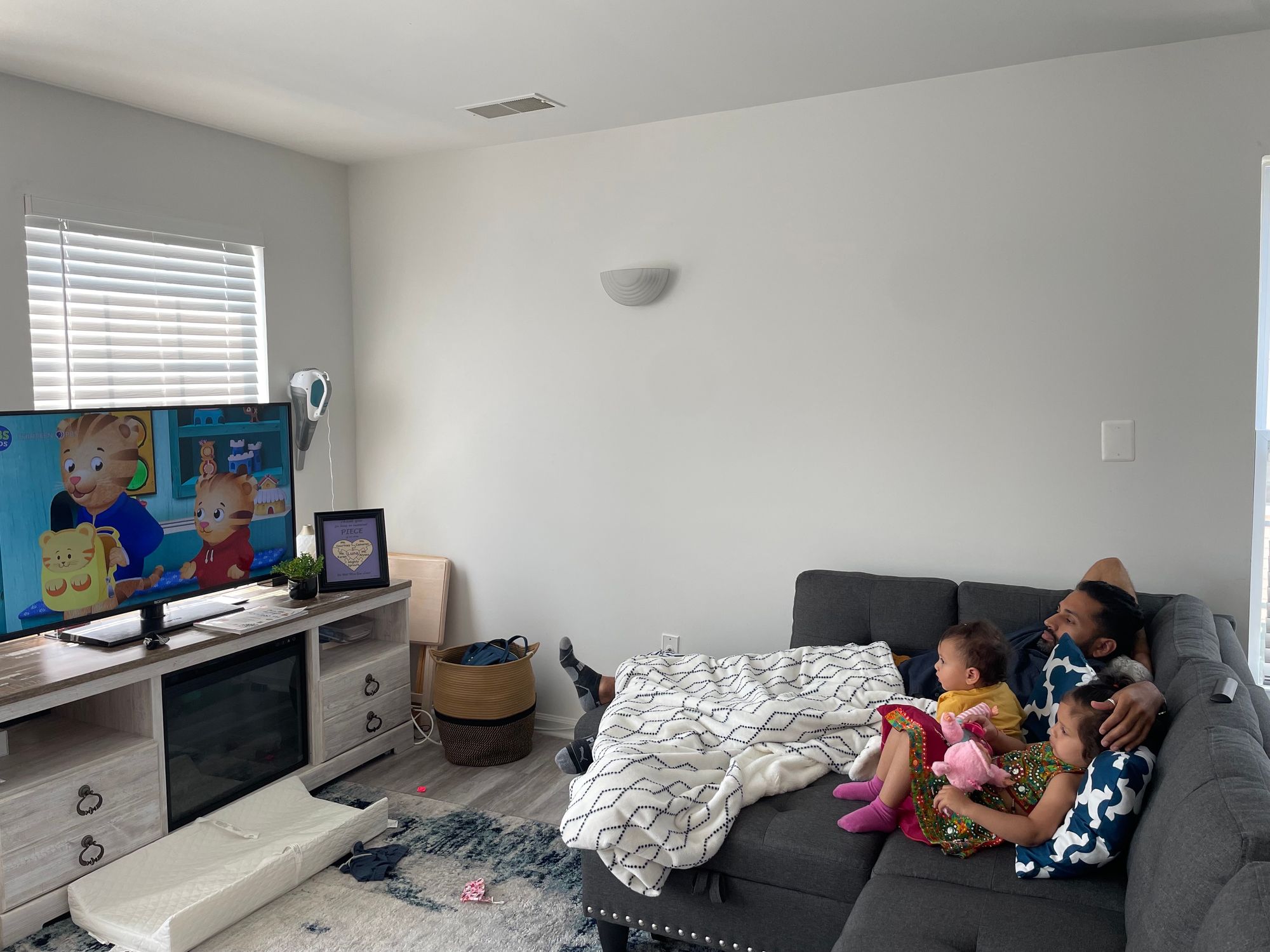 A beautiful day in the neighborhood...
My Wife Quit Her Job 🙅🏼‍♀️
June 30th was Dia's last day of work... for now.
She's taking the summer to spend more time with the kids, reevaluate what she wants to do, and, of course, hang out with me🤗.
We spent the first 2 weeks of her sabbatical in Mexico City. Since then, we've hit the gym together every weekday. It's been reminiscent of what life was like before kids.
Speaking of, we've also been dropping off the kids at school a little later and picking them up a little earlier than usual.
Having her there for drop-off and pickup every day makes an incredible difference in the kids' behavior to and from school.
So Why'd She Quit?
If you really want to know, you should ask her.
But from my perspective, there are 3 main reasons.
1: Toxic Work Environment - 50%
There were countless red flags from people crying in the office on a weekly basis to middle management turning the other way when their direct reports were getting chewed out by VPs.
PSA: If you're in a position where you don't have a singular role model to aspire to - just get out.
2: Misalignment - 40%
She wasn't doing what she loves to do. At her core, Dia likes deciding which products make it into the store.
Not only that, she likes being a part of the creative process - selecting fabrics, colors, designs, etc. This job wasn't that. It was more about convincing struggling retailers to buy more products than they could possibly ever sell.
Slog.
3: Default Parent - 10%
I was having a semi-difficult time being the default parent. There were days (sometimes weeks) when I couldn't get anything done because one or both of the kids were sick.
In the most recent instance, Luca was home for a week+ with Coxsackie. Even though my dad came to help ~every day, it was still pretty demanding. And as soon as he recovered, I was laid up in bed for 3 days with a gnarly fever.
After that episode, I probably did a terrible job effectively communicating how that made me feel and I'm pretty sure it played a (small) role in Dia's decision to leave her job.
We've talked about it since then, but it's still a sensitive topic.
What Now?
45+ days have already passed. That went by way too fast.
Parkinson's Law
A task expands to fill the time allotted for its completion.
As of today, Dia is targeting a return to work around 10/31/23, but I can easily see that getting stretched to the end of the year.
She's been casually searching, but being really selective. To my knowledge, she's passed on one or two otherwise "dream" positions because they require 30%+ travel, which doesn't quite work for our family right now.
Emergency Fund
We haven't touched our Emergency Fund since putting it in place 3 or so years ago.
That's about to change by the end of this month. Mainly because we haven't taken any austerity measures 😬 .
This break is supposed to be temporary so we plan on enjoying it while we can.
Stay-at-Home-Mom Life
Dia is about one step away from making one of those "Weekend Reset ASMR" videos.
Our pantry and fridge look like aisle 4 of the container store.
Not only that, she's CLEARED out our home. We can actually see the floors now and our closets aren't bursting at the seams.
The amount of housework completed over the last few weeks would have otherwise taken months or years to get done.
Having a minimalistic, organized home is such an underrated life hack. Clutter in physical space often translates to a cluttered mind.
Also that Facebook Marketplace money really adds up.
What's Next?
I'm not sure. All I know is I'm so proud that Dia is the person I get to do life with.
In the past decade, she went from barely speaking English to valuing herself enough to leave a job that wasn't serving her.
She's also killing it as a mom. Both kids are thriving with all this additional time and attention she's giving them.
As far as my role in all this - in an ideal world, the few projects I'm working on right now exit above initial projections and we get to extend this sabbatical indefinitely.
Even so, I think Dia goes back to work simply because that's just a huge part of who she is: an enterprising career mom.
I'm going to miss my workout partner (again) when that day comes.