Note to self: One week is long enough for a vacation.
I'm ready to get back to work. But I'm not so sure my work is ready for me to come back.
☀️
Livin La Vida Luna y Luca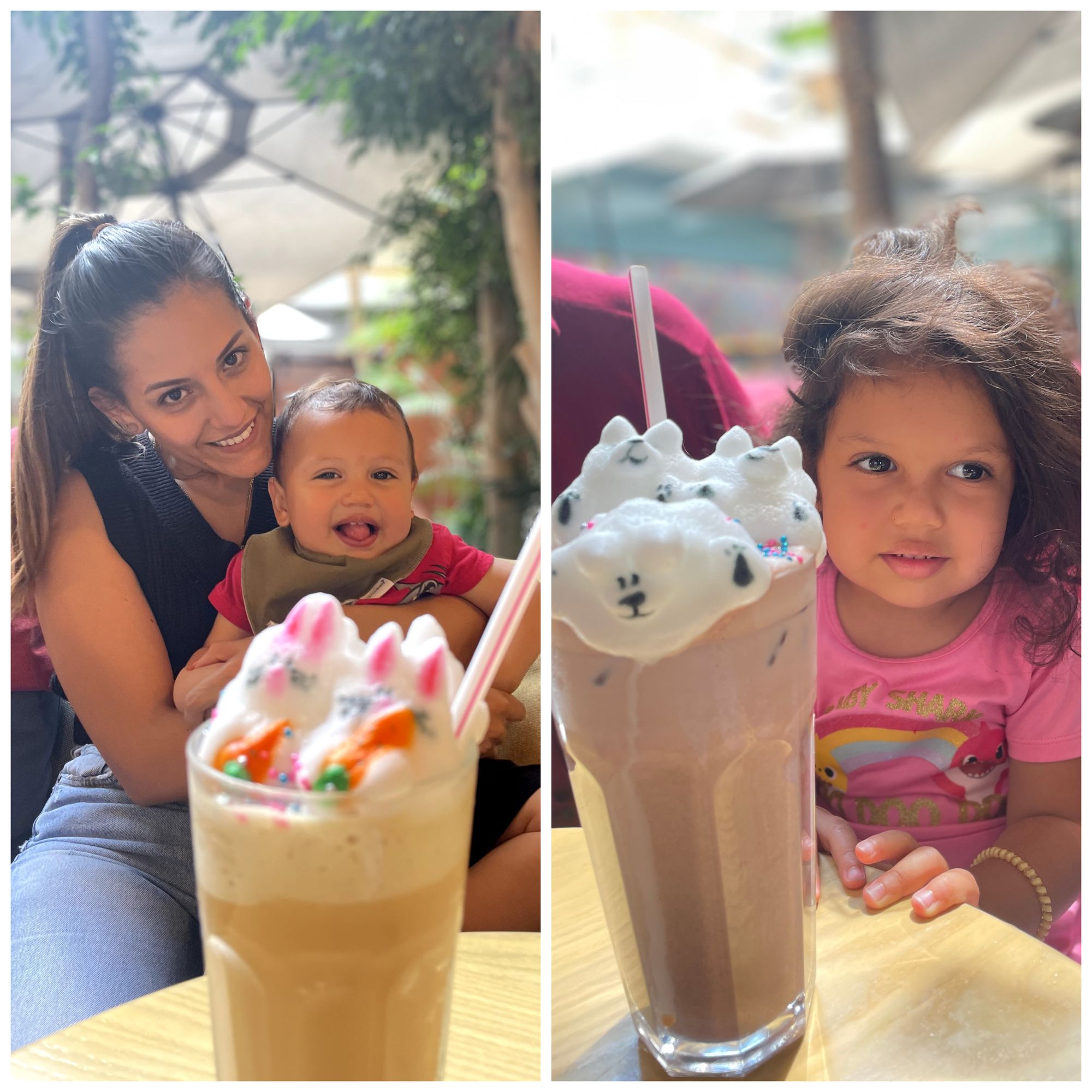 We love this Cafe in CDMX. They put 'animalitos' on your drinks so they're more enjoyable.
Last time we were here I got Piggies & Dia got Chicks.
Traveling Whoa's
Every time we travel with Luna, we noticed a step change in her development.
Her first trip away from home was a weekend in Long Island for a good friend's wedding. She was about 15 months old.
After that trip, her vocabulary expanded from a few words to a baker's dozen.
A few months later, we went to Cancun for another friend's wedding. It wasn't even a day after we got home that she started to walk on her own.
On this current trip, we're having a similar experience with Luca (14 months). He's saying a lot more words than before we got here and he's able to repeat almost any 2 syllable words we ask him to say.
Luna, on the other hand, is getting insanely in tune with her emotions and her role as a big sister.
She's saying things like, "I'm feeling frustrated" and "You're not listening to me" if we're putting her through the motions.
She's also telling people "I'm going to miss you" when we say bye to them at the end of each day. 🥹
She's also letting Luca pull her hair with no physical retaliation. She's (rightfully) expecting us to do the disciplining. Her patience level (with him only) is monk-like.
However, she has yet to learn how to hug him without potentially choking him out. One step at a time. 🤷‍♂️
Business Side
On the business side, a lot has happened without me behind the wheel.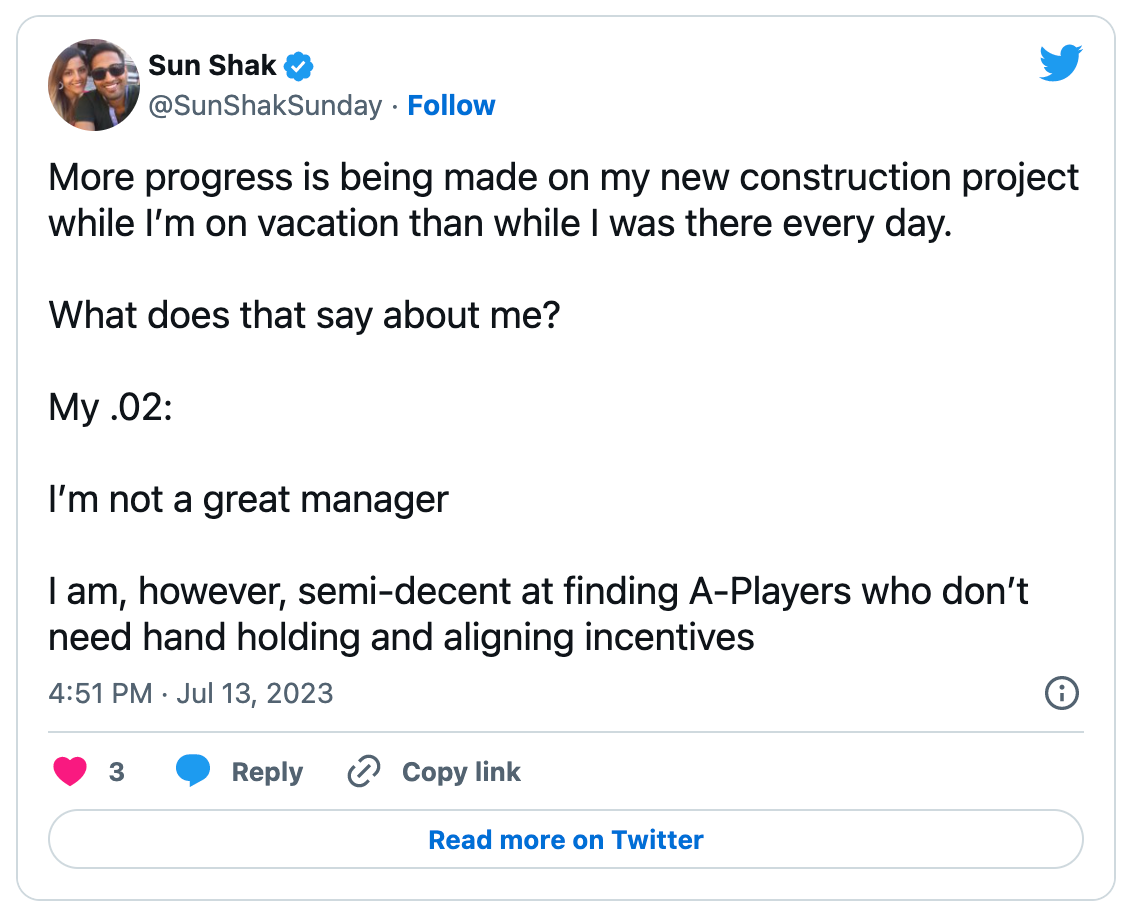 The night before leaving for our trip, I signed a listing agreement with my friend, Amanda. She's now fully in charge of selling the new construction project I've spent the last 18 months pouring into alongside my builder, David.
In the week since partnering with Amanda, she seamlessly stepped in as my boots on the ground.
So far, she's made:
Numerous Trim & Design Decisions
Landscaping Decisions
Commercial Cleaning Arrangements
Lighting Choices
Most importantly, she established a timeline with the build team and will be holding them accountable until we hit the finish line.
This is what it looks like when you work with A-Players: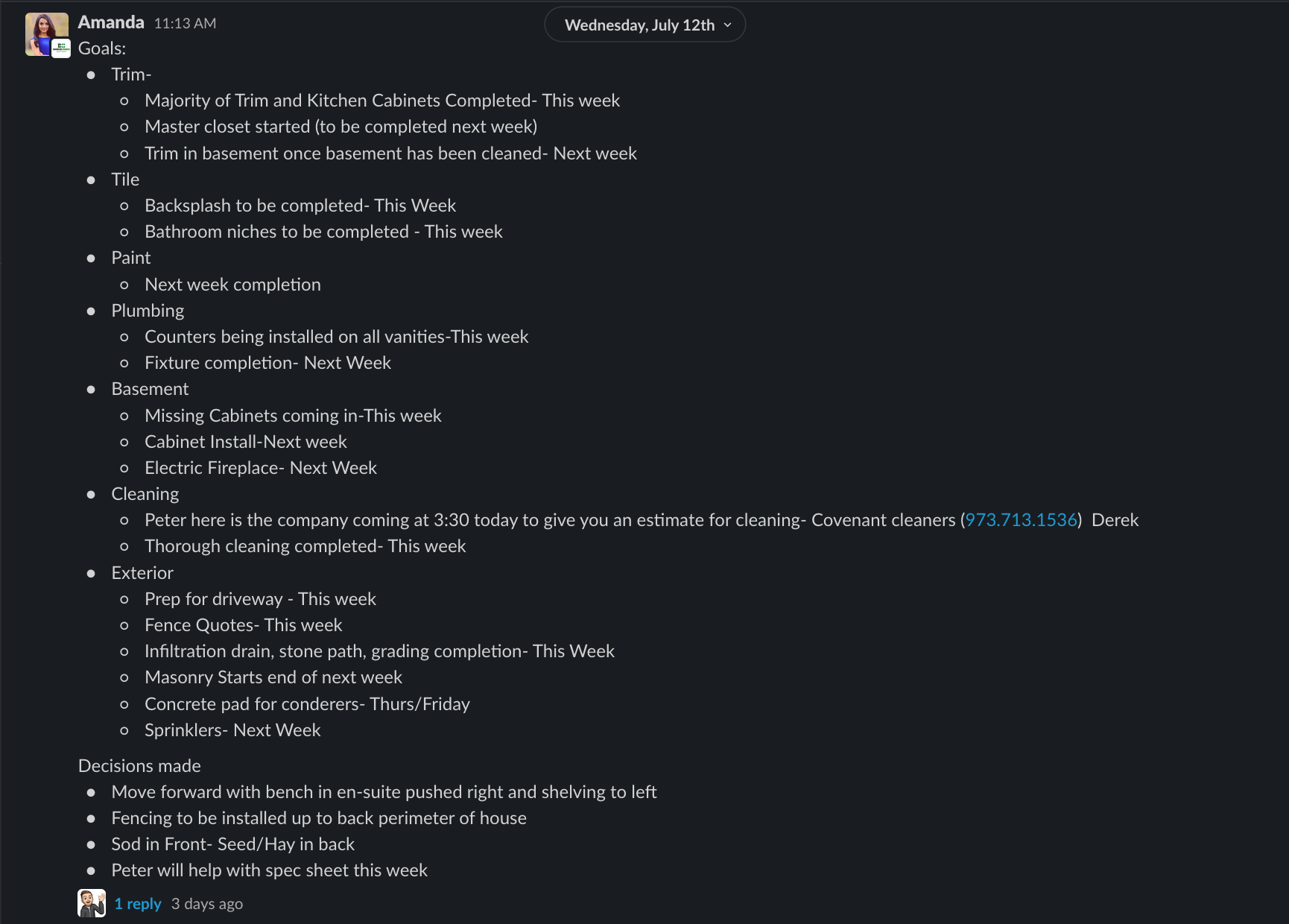 Once I decided to sell the property, I interviewed a handful of agents. Amanda was the only one who was ready to start yesterday. Everyone else's vibe was: "Let me know when you're done so I can slap it on the MLS and we'll see what happens."
Evictions Galore
We're finally nearing the end of the portfolio's pending eviction cases.
In June, we evicted two tenants that owed $25K+ each at my parent's motel. They haven't paid since the eviction moratorium went into effect.
This past week, we were granted lockout on two separate eviction hearings for my 4-plex in Collingswood, NJ. The total back rent owed there is ~$30K between the two.
Since I've been away, managers at both properties were able to:
Work with the DCA (Dept of Community Affairs) to potentially have the back rent paid for one tenant ($28K) - and -
Attend court on my behalf all the way down in Camden County, NJ.
Front St
After a 6-week delay due to permitting issues, we're making good progress on our Front St project as well.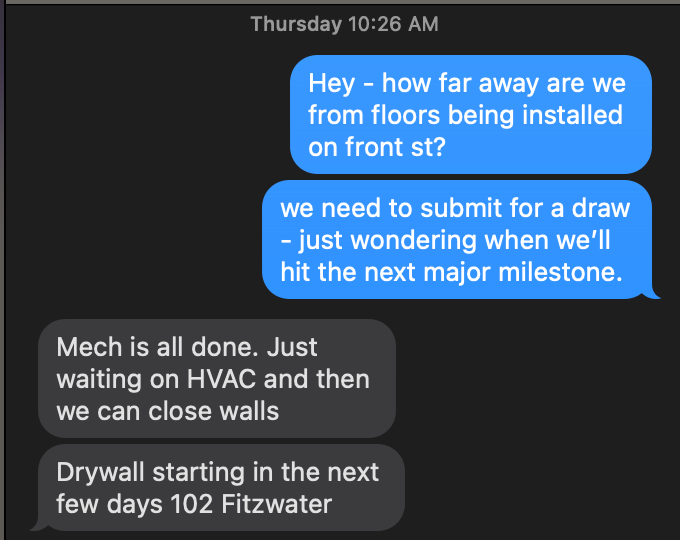 The managing partner on this deal let me know we're pretty much done with MEPs and closing up walls on both properties soon.
I'm hoping we're at least done with drywall by the end of the month so we can submit for our first construction draw with our hard money lender.
We currently have $30K in the bank and owe $30K on our credit card (due Aug 4). 😬

It's tight - but we'll be ok. If all goes according to plan, our first draw is looking like ~$40K.
That's All Folks
That pretty much wraps up what's been on my mind this past week.
Now that I've put pen to paper on all the business stuff, I can go back to enjoying the time off.
See you when I see you.